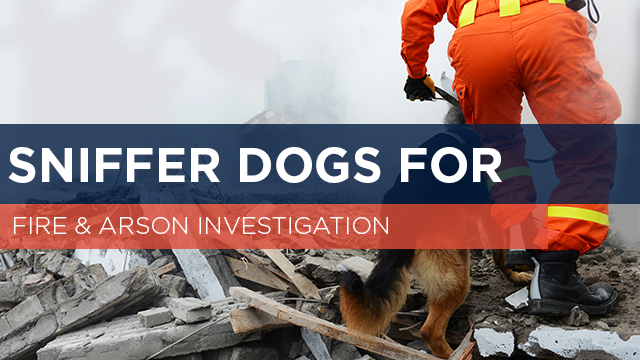 Fire Investigation
5 April 2018
Sniffer Dogs for Fire & Arson Investigation?
The principal goal for fire investigators is figuring out how and where a fire started and where foul play is suspected, specially trained arson detection dogs are amongst their 'tools of the trade'. It is common knowledge that dogs have a keen sense of smell, but the actual degree of sensitivity is amazing.
Smell is a dog's primary sense, and it is 10,000 to 100,000 times more acute than humans. That analogous to being able to see and recognise something 500 meters away, a dog could see and recognize the same object 5000 kilometres away. Or, if you could taste a teaspoon of sugar in your coffee, a dog could taste a teaspoon of sugar in over 3.5 million litres of water. Read more!