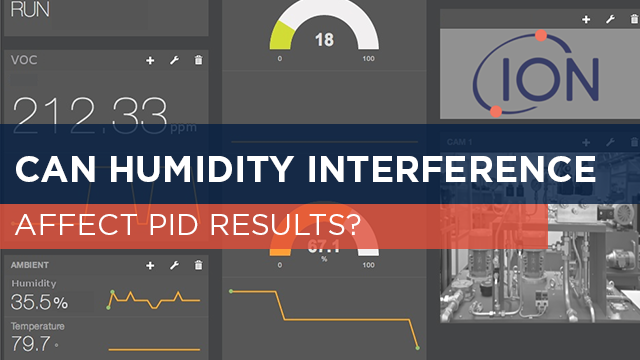 Humidity
23 April 2018
Can Humidity Interference Affect PID Results?
A common frequently asked question is "can humidity interference affect my PID detector results?" Like many sensors and measurement instrumentation, traditional PIDs can indeed be affected by the environmental conditions i.e. dust, dirt and in particular, humidity. The major producers of oil & gas are located in the Gulf States and in or close to the Gulf of Mexico, which are of course areas of high temperature and high humidity.
Humidity can disrupt PID measurements in two ways leading to false low or conversely high readings.
The cause of low readings is because water vapour absorbs the photons released by ionisation within the sensor as can be seen in the simplified cross sections of a PID sensor (figure 1).