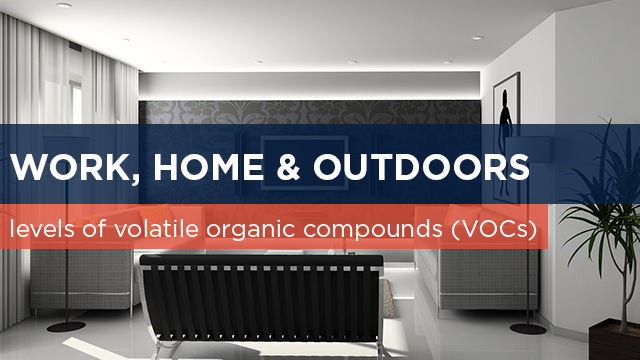 VOC
28 February 2019
Work, Home, Outdoors
Multiple inspiring innovations are being integrated globally across the built environment to address the ongoing issue of air quality. Each year in the UK, around 40,000 deaths are attributable to exposure to outdoor air pollution.
Living among busy roads and industrialised areas is creating vulnerability in the public's health and stretching the healthcare system. In Greater Manchester outdoor air pollution is costing the regional economy close to £1bn a year, plus reducing life expectancy by six months due to the high levels of pollution in the congested city area.
As a result of modern day activities and lifestyle habits we are being exposed to higher levels of volatile organic compounds (VOCs), in our work place, in the home and equally in the outdoor environment.