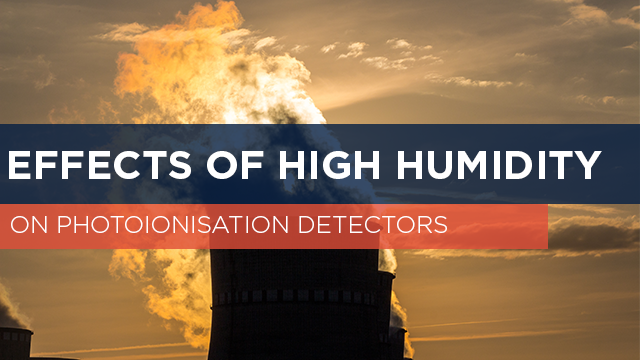 There are a few important issues to look out for when choosing an instrument. Like many sensors and measurement instrumentation, traditional PIDs can be affected by the adverse environmental conditions such as those found at fire scenes i.e. dirt, water and humidity. The situation in the immediate aftermath of a fire is therefore not ideal and in particular the presence of high humidity can disrupt PID measurements leading to false low or conversely high readings.


The cause of low readings is because water vapour absorbs the photons normally released by ionisation within the sensor as can be seen in the simplified cross sections of a PID (figure 1).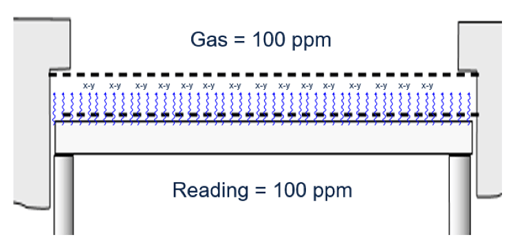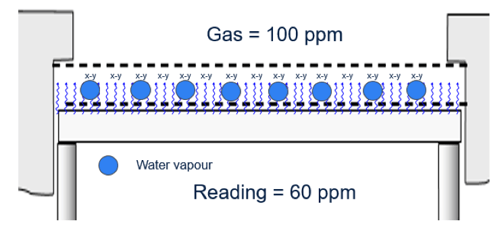 Figure 1: Cross section of a PID sensor with and without water vapour present
The release of photons is what occurs during photoionisation, but the issue is that some of these photons are absorbed by water vapour, which worsens as humidity increases. Contamination can also build up between the electrodes effectively short circuiting them, leading to a high, 'false positive' reading at high humidity with no VOC present i.e. > 90% RH (see figure 3).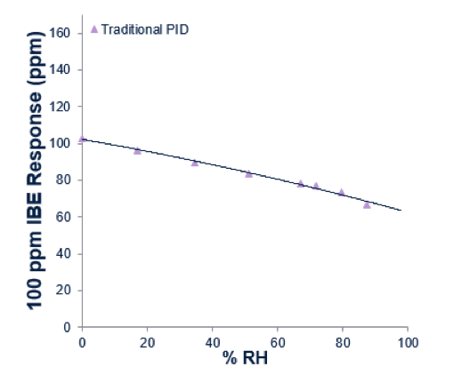 Figure 2: Effect of water vapour absorption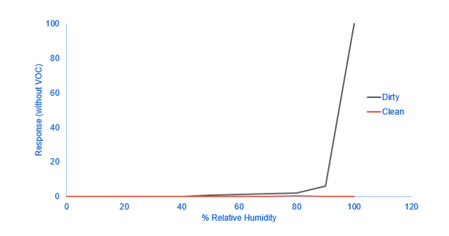 Figure 3: Effect of contamination
------------------------------------------ Related posts ------------------------------------------
PIDS for Fire & Arson Investigation
Effects of high humidity on PIDs
Solving the problem of humidity
Choosing the right instrument
Ease of calibration & maintenance