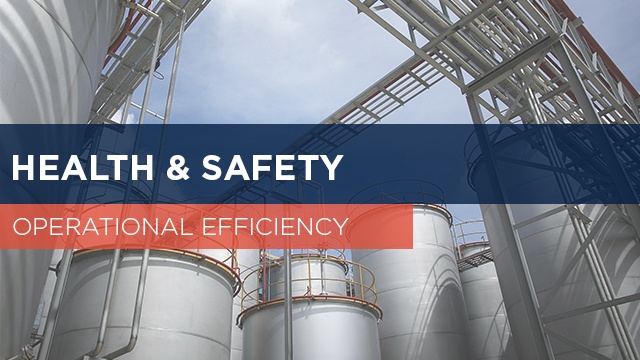 During normal operations, leaks can occur from pumps, valves, flanges, storage tanks or during loading and unloading.
According to the US EPA3, valves and connectors account for more than 90% of emissions from leaking equipment and there are hundreds of pieces of equipment as shown in Figure 3.
Figure 3: Typical equipment counts (EPA)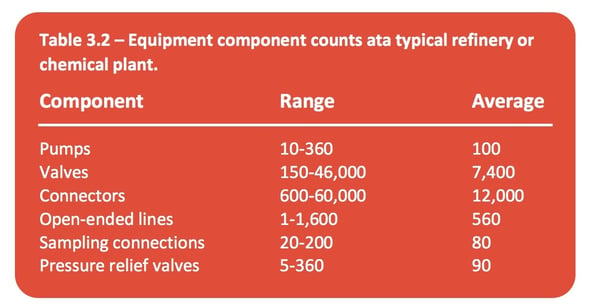 Source: "Cost and Emission Reductions for Meeting Percent Leaker Requirements for HON Sources." Memoranum to Hazardous Organic NESHAP Residual Risk and Review of Technology Standard Rulemaker docket. Docket ID EPS-HQ-OAR-2005-0475-0105.
This can mean hundreds of tons of VOCs released to atmosphere (see Figure 4) which can present health risks for workers and operators and pollution of the wider environment. A leak detection and repair (LDAR) program can significantly reduce product loss running to many hundreds of thousands of dollars, increase worker safety, decrease exposure to the surrounding environment, reduce emission fees and help avoid enforcement actions. There are also hidden costs associated with the reputational damage should an EHS incident occur. A portable PID is an ideal tool for this application.
Figure 4: VOC emissions at a typical plant (EPA)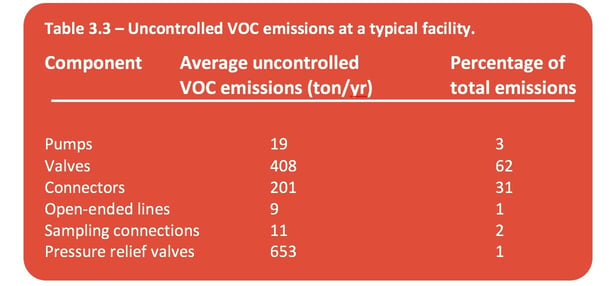 Source: Emission factors are from Protocol for Equipment Leak Emissions Estimates, EPA-453/R-95-017, Nov 1995, and equipment counts in Table 3.2.
More recent data indicates that open-ended lines and sampling connections each account for approximately 5-10% of total VOC emissions.
Find out more, download our FREE Buyers Guide for 'Health & Safety Occupational Efficiency'.
--------------------------------------- Related posts ------------------------------------------
H&S Operational Efficiency: A vital component of overall business strategy