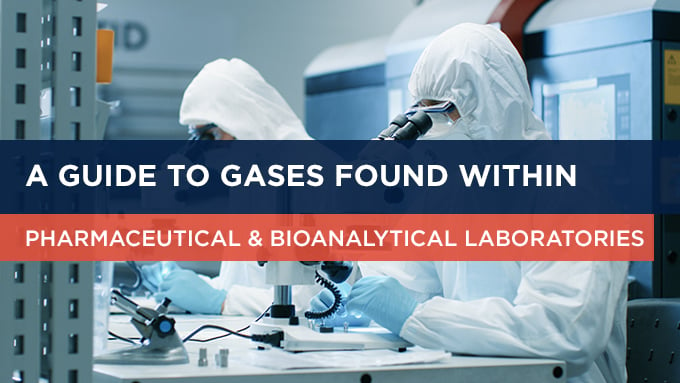 News
Gas Detection
pharmaceutical
laboratories
laboratory
leak detection
bioanalytical
medical gases
2 September 2019
A guide to gases found within pharmaceutical & bioanalytical laboratories
There are a wide variety of gases found within a pharmaceutical or medical laboratory. Many have no taste, colour or smell, which makes it difficult to tell if a gas leak is present. A gas leak from a cylinder or fixed pipe gas system poses a series risk that can cause a potentially fatal incident or hazard within a laboratory environment.
The pharmaceutical industry is one of the worlds fastest growing industries. Most of the sales revenue it generates is then reinvested in the area of research and development of new products. Research and development uses a wide range of speciality gases and equipment. Analytic instruments such as gas chromatographs, liquid chromatographs and spectrometers all rely on the appropriate level of gas delivery to operate effectively.
These pharmaceutical and medical gases are manufactured specifically for the medical, pharmaceutical manufacturing, and biotechnology industries. They are frequently used to synthesize, sterilize, or insulate processes or products which contribute to human health.
Pharmaceutical gases are also inhaled by patients in a technique known as gas therapy. Gases used for human healthcare are strictly controlled by both legislation and industrial standards so as to not impair human physiology.Read more!