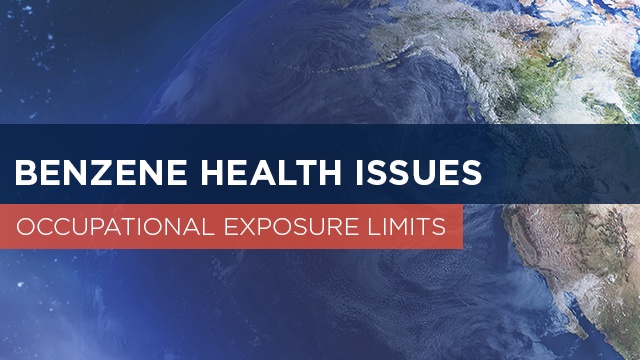 Occupational Exposure Limits
The table below shows the existing OELs indicated as an 8-hour time TWA and 15-minute STEL (where stated) for selected EU member states and agencies in the USA.
Recognising the specific concerns over benzene, the EU has turned to the European Chemicals agency (ECHA) to "review and evaluate the information already available and assess the most recent scientific information". The review, entitled Proposal in support of occupational exposure limit values for benzene in the workplace2 was published for public consultation in October 2017 and nal "opinions" will be published by 26th March 2018. The aim of the review will be to make recommendations to the next (4th) amendment to the EU directive on carcinogens3.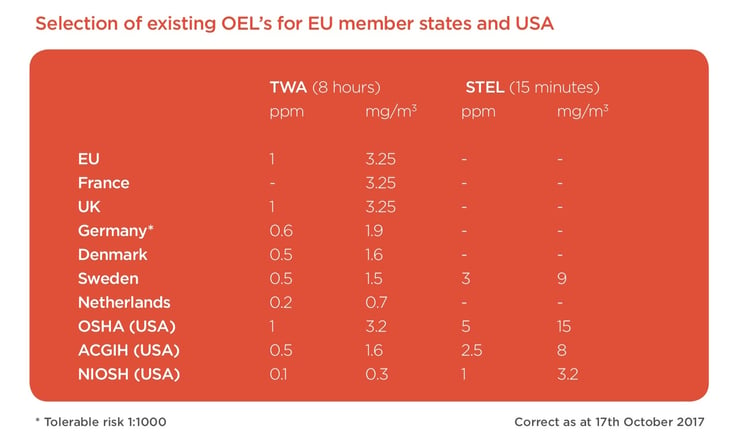 Given the position on exposure by the WHO and, as can be seen from the table, since some individual EU member states have already adopted a signi cantly lower OEL than the EU-wide indicative value, it is reasonable to expect the ECHA to recommend an order of magnitude reduction in the current OEL i.e. to 0.1 ppm. If photoionisation detectors are to be used as a leading indicator of exposure, this anticipated reduction will require them to have appropriate sensitivity and resolution which should be considered if purchasing instrumentation in the near future.
Find out more, download our FREE Buyers Guide for 'Benzene Related Health Issues'.
------------------------------------------ Related posts ------------------------------------------
Benzene Health Issues: Leading & Lagging Indicators
Benzene Health Issues: Why It Should Be Monitored